Benefits of Laminate Flooring
For floors that offer the best mix of practicality and style, laminate is a winning option.  Whether for residential or commercial spaces, laminate is a dependable, adaptable floor whose good looks complement its durability. Made from multiple layers of wood-based materials, laminate perfectly mimics the design of natural hardwood planks or ceramic tiles – yet is extraordinarily resilient to daily wear and tear. Visit Family Floors at Long Beach, Huntington Beach & Yorba Linda, CA where you'll find high-quality laminate flooring options at competitive prices.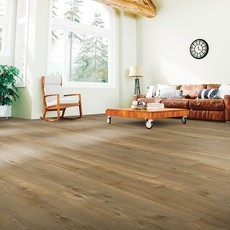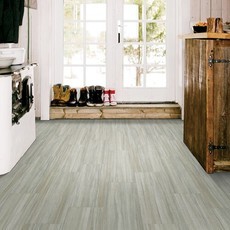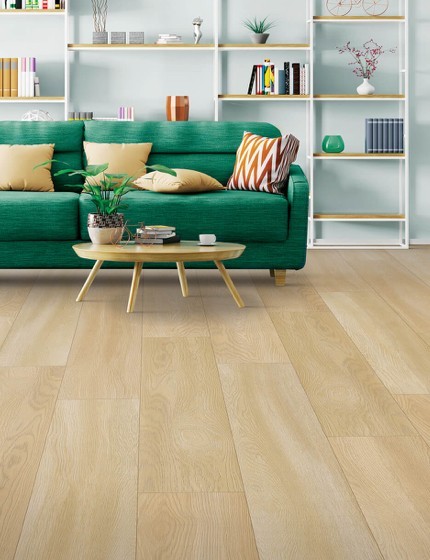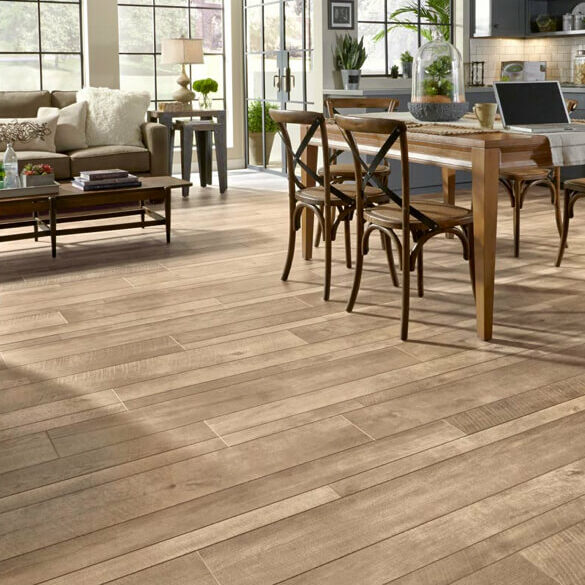 Layers of Laminate Floors
Laminate is the result of fusing a combination of wood-based materials, layered on top of one another in the shape of a plank or tile designed to look and feel like natural wood, stone or ceramic materials. The most common makeup includes four main layers
FOUR MAIN LAYERS
1. A surface wear layer for protection against most common forms of damage.
2. A photographic decorative layer featuring a wood or tile design.
3. A high-density core layer for strength & stability makes up most of the plank.
4. A bottom backing layer for balance, moisture protection and underlayment.
Laminate Care & Maintenance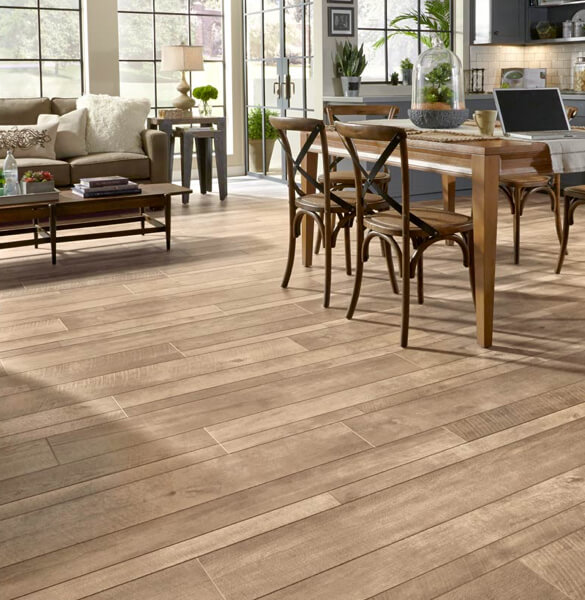 Our selection includes today's most popular laminate brands, including Shaw and Mohawk.